About Sinfonia Musicisti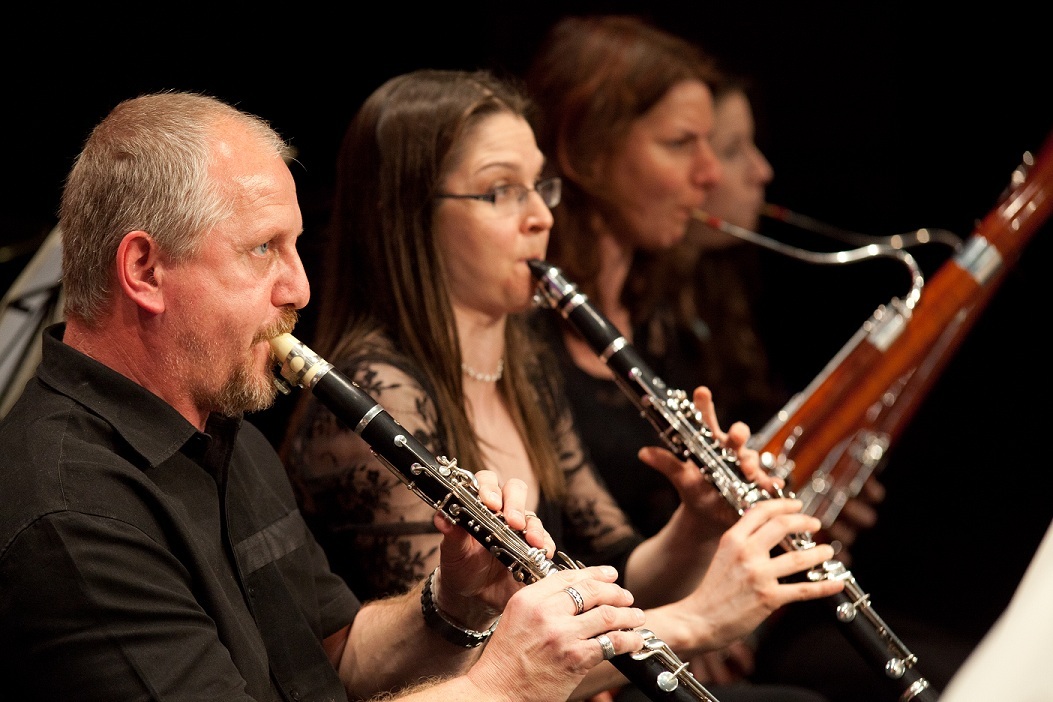 The orchestra is a fully professional body, run as a co-operative which means it is a social enterprise, owned by its members and operated on co-operative principles. It was founded by Mark Kesel (Principal Trumpet) with Rachel Porter (Principal Oboe) and Nigel Shipway (Principal Timpani) in order to combat the difficult economic times the music world currently finds itself in. The performers are all full-time professional players, with a wide range of orchestral experience. A love of playing together lies at the heart of the orchestra coupled with a great sense of enjoyment. This spirit guided through the experienced hands of conductor Howard Burrell gives the orchestra a really individual style and character. The players want to make music together and to share with the audience their special experience.
Unique as a musicians' co-operative, Sinfonia Musicisti brings together a group of like minded professional musicians determined to provide opportunities for audiences to enjoy regular high quality and exciting orchestral programmes in local venues. This new orchestra strives to transmit its love and enjoyment of music through an engaging and inspiring approach to performance from each of the committed players, hopefully ensuring audiences leave energised, stimulated and hungry for more.
The orchestra will be extending its range of concerts during the next season, September 2012 – June 2013 through Northamptonshire with a series of concerts sponsored by the University of Northampton and then further to Wales and the west country as well as to the south.
Sinfonia Musicisti is supported by ARC and the University of Northampton:
ARC's involvement with The University of Northampton arises from the University's social enterprise aims and values. In collaboration with the University, ARC has developed and is testing a unique, co-operative funding model that is designed to establish a new way of funding classical music in the UK.
ARC is an example of an innovative social enterprise that provides both a new way of doing business, and exciting opportunities for students at The University of Northampton. To succeed in its business and social mission, ARC must sell its recordings and tickets for concerts. In addition to students from the Events Management degree organising ARC concerts, the marketing of ARC, including of course doing market research to identify what people really want to buy, and subsequent sales and promotional campaigns are areas where students are increasingly getting involved. Students studying for a degree in marketing are able to integrate their work for ARC with their assignments, but all Northampton's students have the opportunity to benefit from the experience of working with a trading social enterprise.
Working together ARC and The University of Northampton are helping Sinfonia Musicisti provide a new way of funding the arts, together with fantastic placement opportunities for students that give them valuable practical experience of applying their learning in the 'real world'.