Next Concert
Summer concert - Saturday June 30 2018
Music Across the 20th Century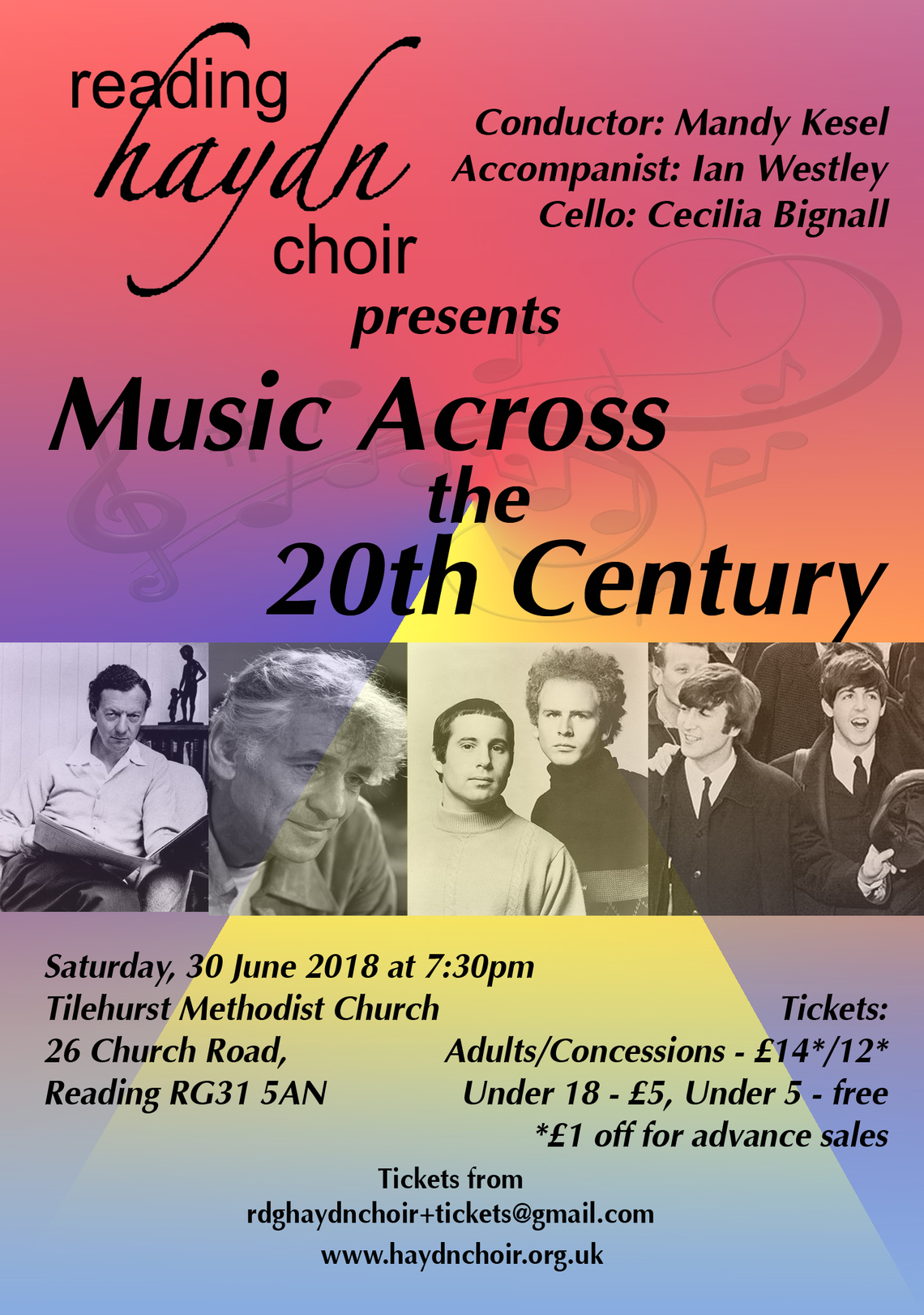 A programme of lighter choral music suited to a summer's evening.
The 20th Century has witnessed amazing changes in popular music. The Reading Haydn Choir's concert will give a flavour of these changes from Britten's ethereal Hymn to St Cecilia to the Beatles' lighthearted When I'm Sixty-Four, via glorious jazz pieces and the exciting and vibrant music from Leonard Bernstein's West Side Story. All this topped off with a few lollipops from accomplished cellist, Cecilia Bignall, who has already performed in concert with the choir.
Come along and let your hair down - it'll be a fun evening!
Venue: Tilehurst Methodist Church, RG31 5AN
Time 7.30 pm