Next Concert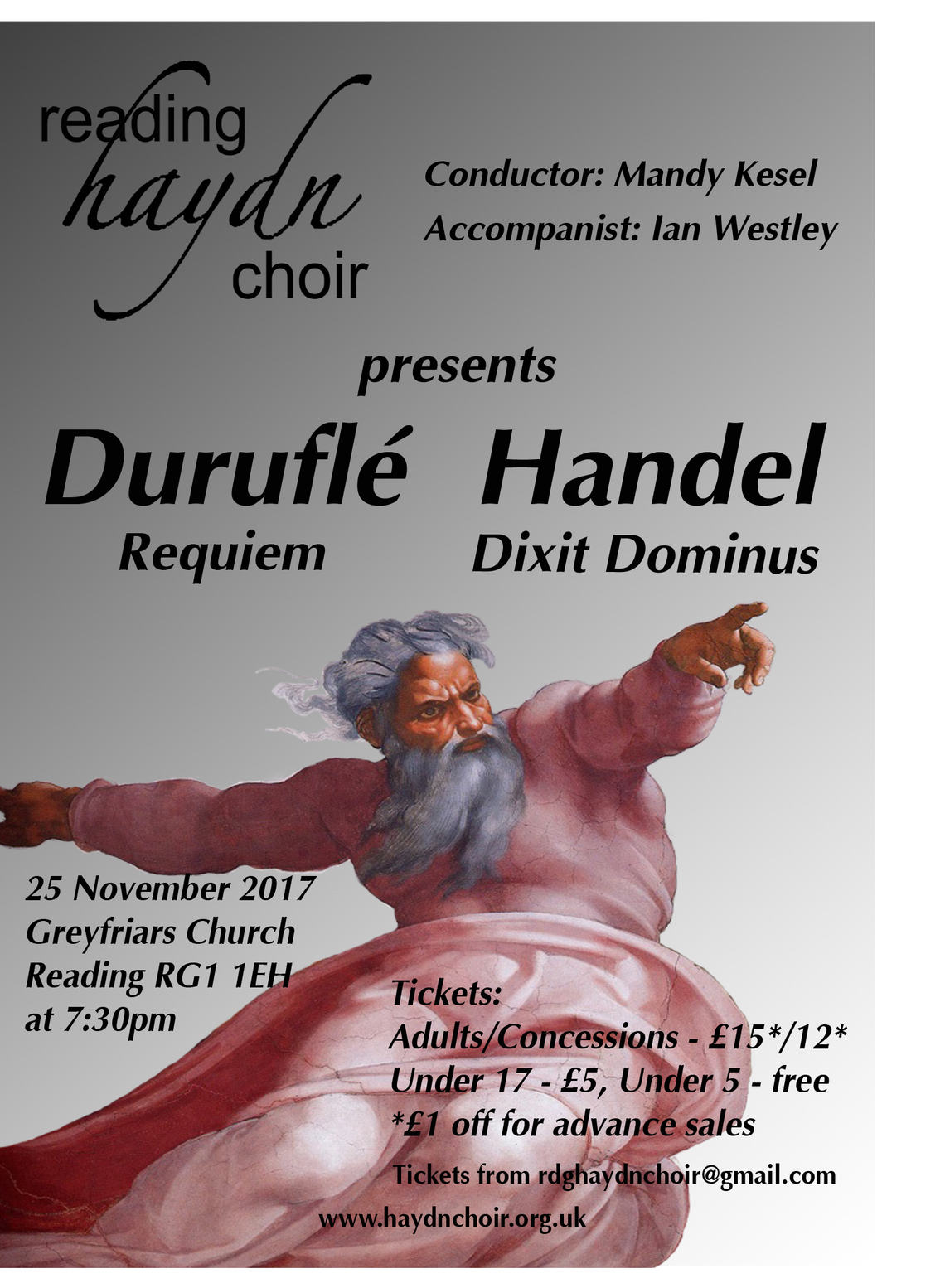 For our Autumn Concert, on Saturday, November 25th at 7.30 pm in Greyfriars Church, Reading, we'll be singing the Durufle Requiem and Handel's Dixit Dominus.
Maurice Durufle (1902 to 1986) published only eleven musical works over his four-decade long career. The greatest is considered to be his Requiem which he completed in 1947 and which was first perfomed (and broadcast) in the same year. Durufle used the Gregorian plainchant Mass for the Dead as a basis for structuring a choral work of nine movements. Reconciling Gregorian rhythms with modern meter he achieved, in the words of one critic, a work of scrupulous craft and exquisite sensibility, having beautiful unity and real grandeur. Others have described it as softly luminous, sumptuous, suffused with a tender radiance, of a noble and restrained eloquence and a sweet and serene light! As you might therefore imagine, the Choir is again thoroughly looking forward to performing what is surely regarded as one of the finest masterpieces of 20th Century choral music.
Also in nine movements is Handel's Dixit Dominus, a setting of the Latin text of Psalm 110. It is one of Handel's earliest choral pieces, written in Rome in 1707 during a three-year tour of Italy when he was just 22. As such, it is a youthful work, full of vibrancy, life and dramatic effects later much admired by Mozart and Beethoven. It remains to this day a favourite for choirs and audiences alike and we are truly excited to be performing it, once more, this year.
Getting to Greyfriars
Street parking is in very limited supply - if you wish to travel by car, you will have to use a nearby car park. The nearest park is Q-Park Chatham Place. Alternatively, you can use the Oracle Car Park.
If you travel by bus, you may find the Reading Bus Network Map useful.